Self-hosted Push plugin
Send web Push Notifications directly from your WordPress server:
No hidden fees, no third-party dependencies and you own your data.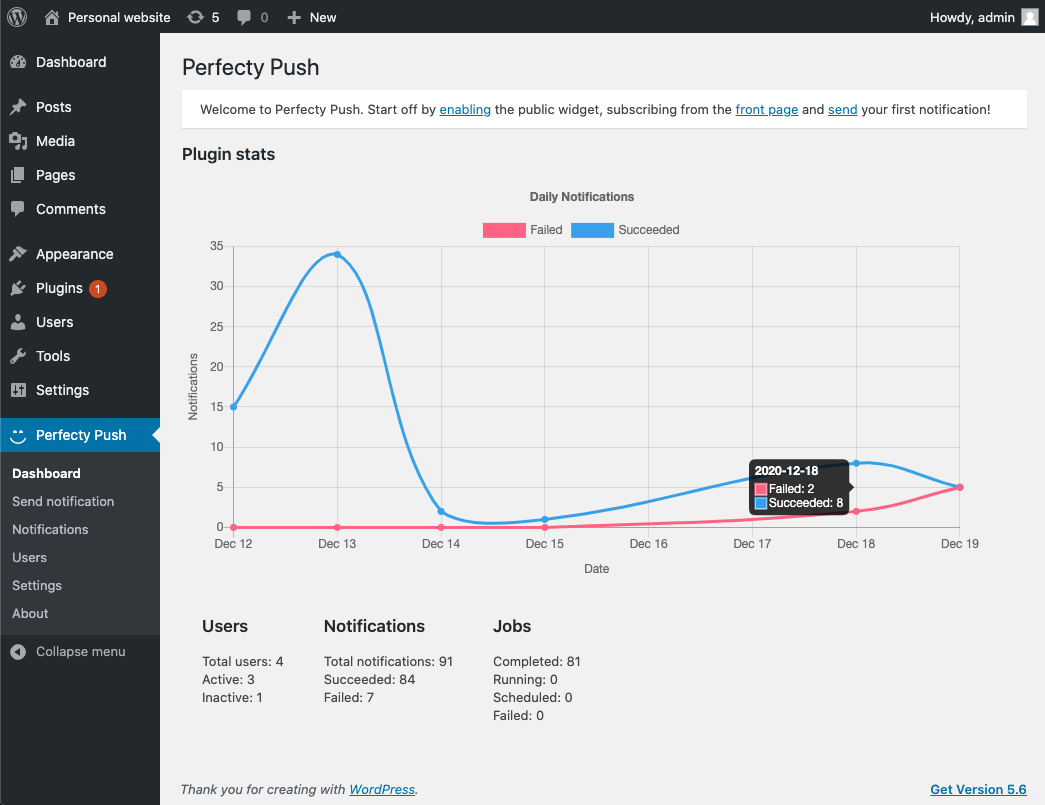 Self-hosted server
All the information is processed and stored in your WordPress server.
No need of third-party API Keys.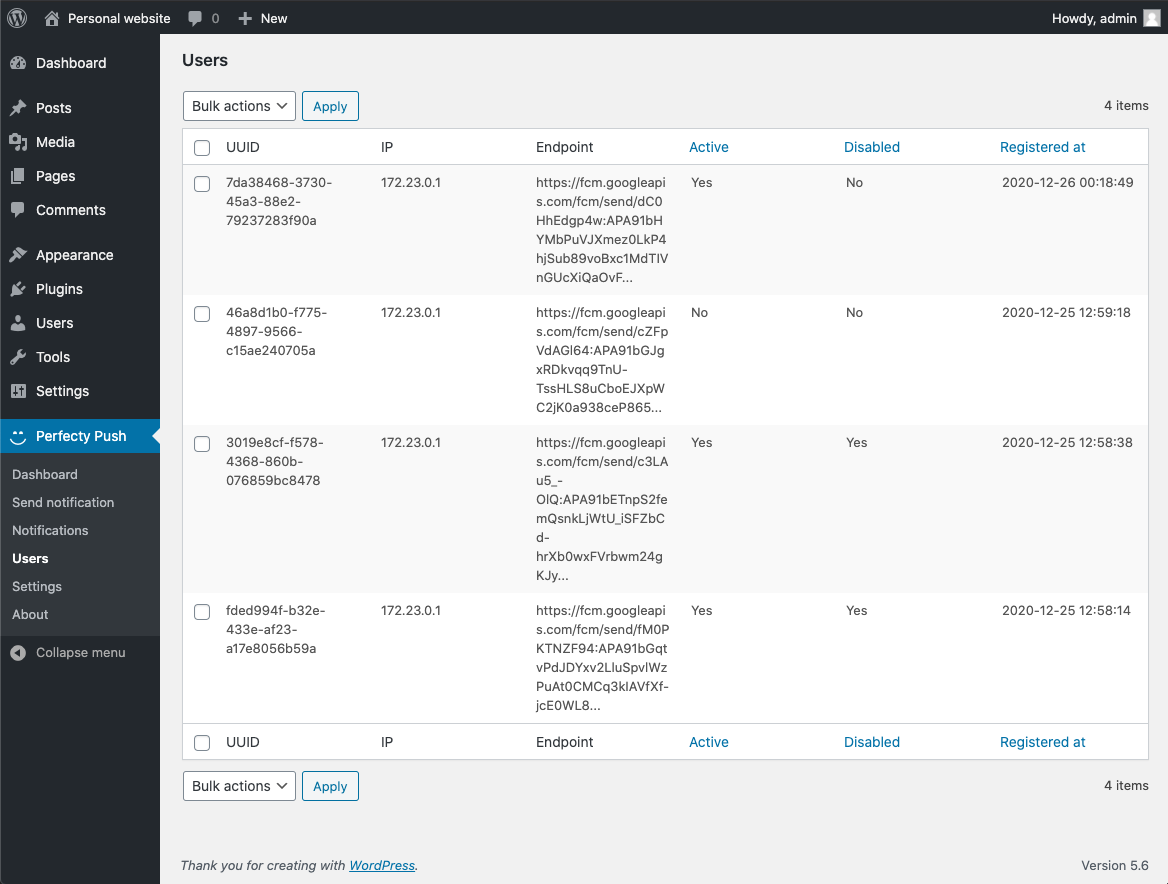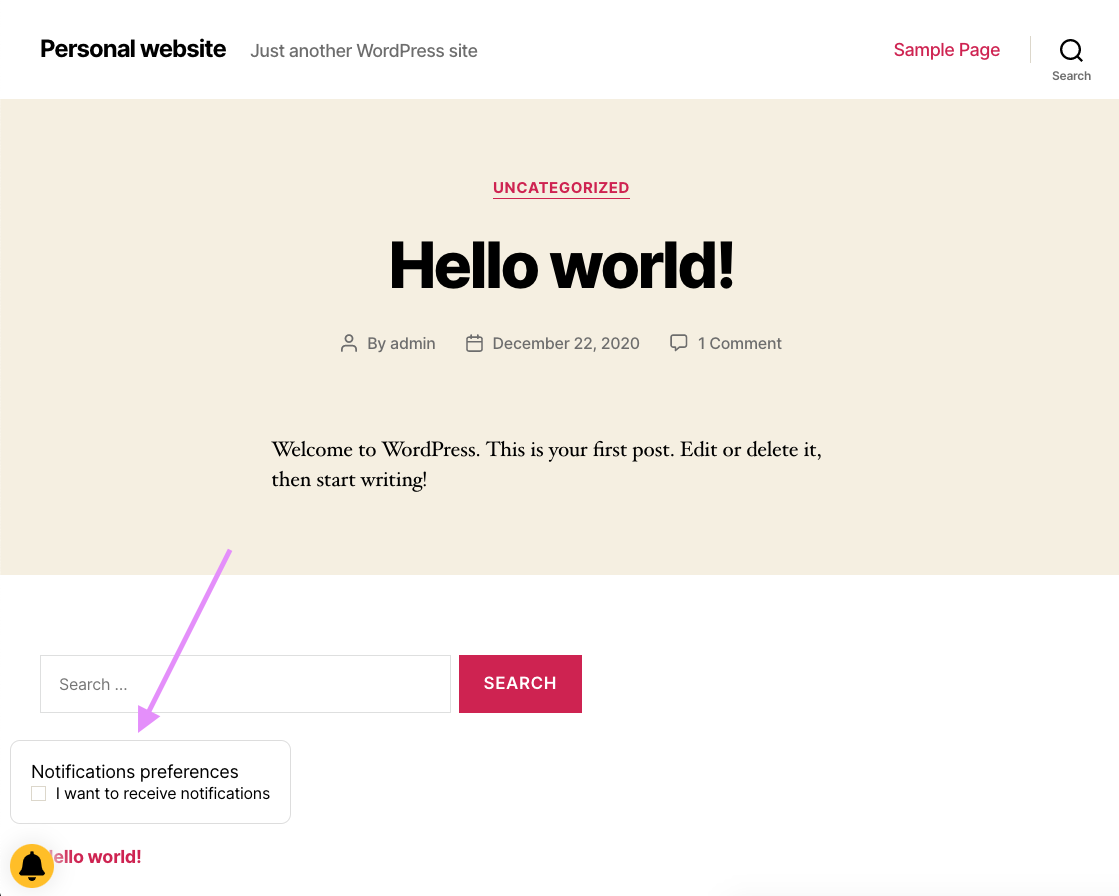 Opt-in/opt-out
Your users can opt-out using the public widget.
Custom notifications
Send notifications with custom title, message, image, url to open and icon.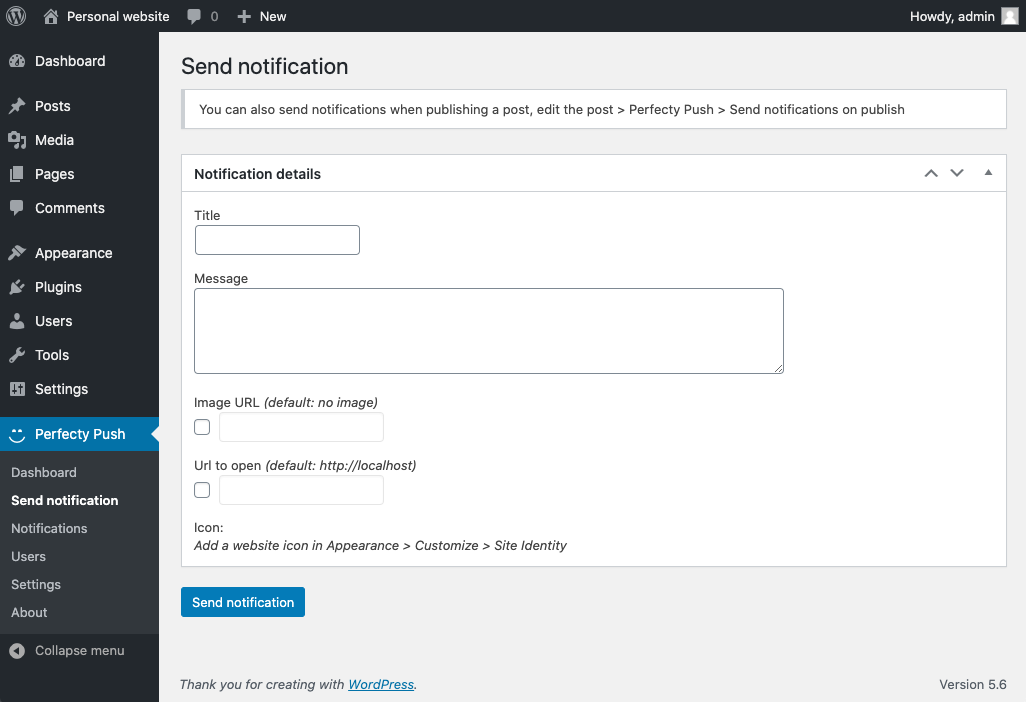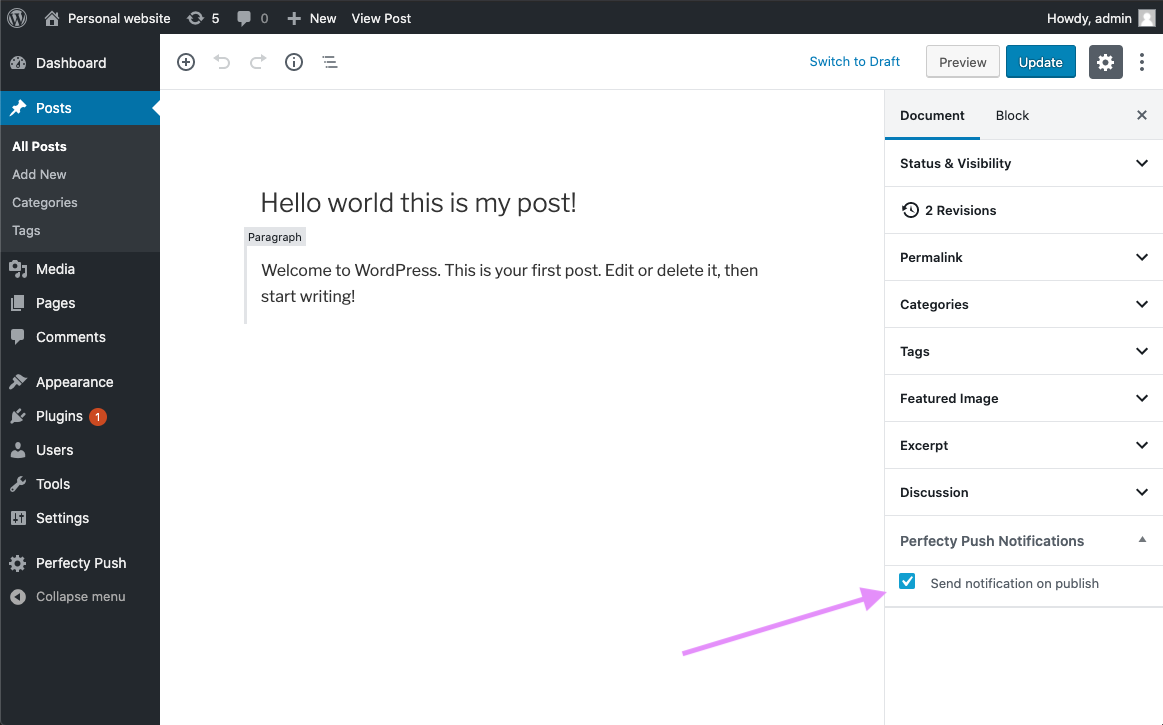 Automatic notifications
Send Push Notifications when you publish a new post.
Custom appearance
Easily change the public widget texts and feel free to override the CSS styles.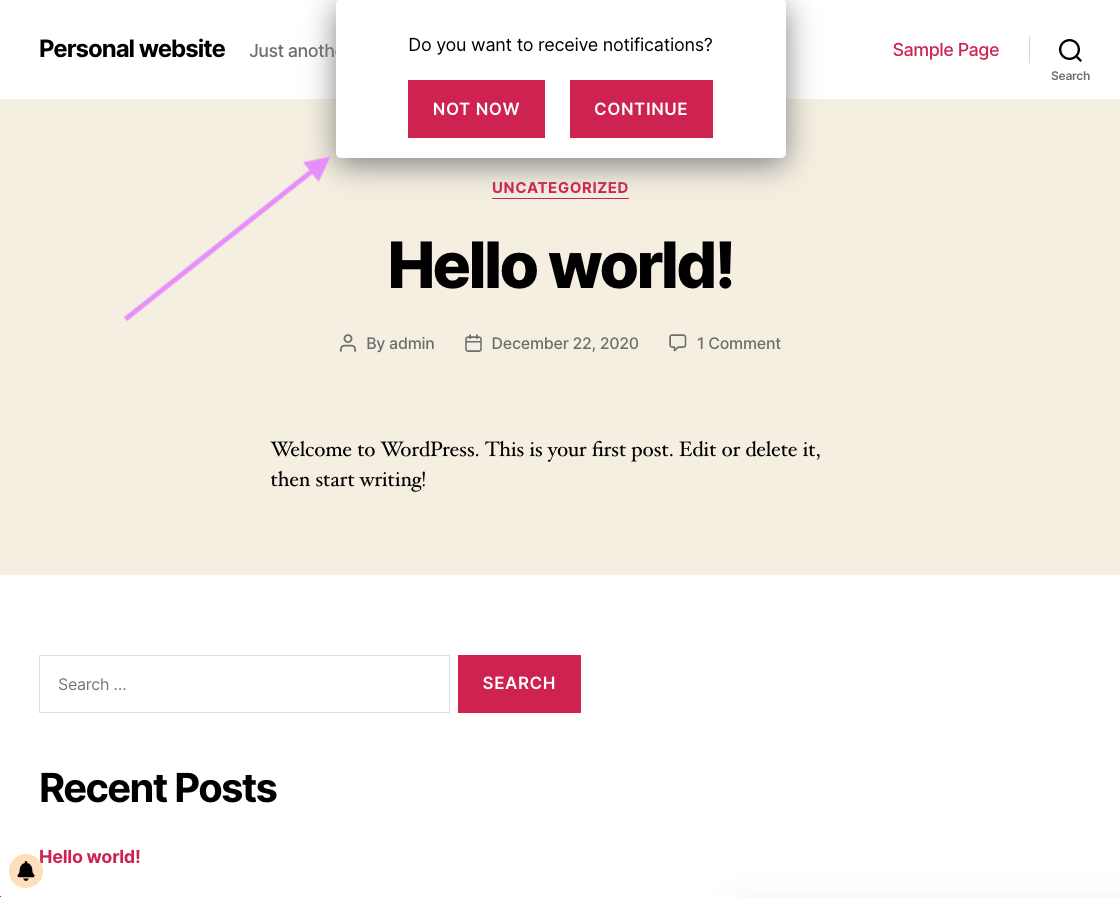 Install it for free!
Perfecty Push is for free, it's Open Source.